Read Time:
4 Minute, 32 Second
Recycling wastewater or reusing water from our sewerage systems may prompt what is quite simply known as the "yuck" factor. People are naturally squeamish about the idea of reusing water that comes from their toilets, even though it's actually quite common. Wastewater reuse has been around for thousands of years. This practice can fill in the gaps in access to water supply and sanitation while alleviating water stress around the world.
Water Stress Around the World
While water overuse remains a global problem, there are vast differences in how it impacts the lives of people across the world. In high-income countries, 98% of people have access to safely managed drinking water, compared to 30% in Sub-Saharan Africa. Almost 6% of people in low-income countries rely on surface water alone to survive.At the same time, climate change is creating greater unpredictability and variability in the availability of freshwater. The United Nations estimates that 1.8 billion people will be living in countries or regions with absolute water scarcity by 2050, with Sub Saharan Africa counting the largest number of water-stressed countries in any region.
The impacts of global warming and the increasing water demand due to the global population set to reach 9.9 billion by 2050, are among many factors pushing the planet's water resources towards crisis levels. According to the UN Water 2021 report, 2.3 billion people from a global population of almost 7.9 billion live in water-stressed countries, that corresponds to a quarter of the global population. Furthermore, out of the 2.3 billion people living in water-stressed countries, more than 700 million are in highly and critically highly stressed countries. All these simply make it challenging for many people to secure drinking water and justify the need to consider recycling or reusing wastewater in water management plans.
Opportunities Embedded in Wastewater Reuse
Municipal wastewater is an investment opportunity. An analysis by the International Finance Corporation found that if cities in emerging markets boosted low-carbon wastewater management as part of their post-COVID recovery, they would catalyze as much as $2 trillion in investments, and create over 23 million new jobs by 2030. The circular economy approach of reusing treated wastewater has potential benefits for millions of people. It can provide a reliable water source for industrial, agricultural and potable uses. Reusing treated wastewater also requires lower investment costs and lower energy use than alternative sources, such as desalination or inter-basin water transfers.
The IFC analysis estimates that the cost of producing non-potable recycled water can be as low as $0.32 per cubic meter, and potable water $0.45, compared with more than $0.50 for desalination. The report further states that treatment of wastewater coupled with effluent reuse also has important direct climate benefits. In many cases, treating sewage water helps reduce greenhouse gas emissions, particularly methane. A well-designed wastewater project allows for better sludge management solutions, such as methane capture and energy generation, which help mitigate the greenhouse gas emissions coming from plants' operations. Moreover, water reuse can contribute to helping cities adapt to climate change by providing an additional and sustainable source of fresh water.
Singapore is Leading the Way in Wastewater recycling
Despite being surrounded by seawater, Singapore is one of the most water-stressed countries in the world when it comes to drinking water. With few freshwater resources of its own and limited land for reservoirs, the government relies heavily on desalination plants to make seawater drinkable, and imported drinking water from neighboring Malaysia.
Singapore also meets its water demand by taking the waste out of their wastewater. The Changi Water Reclamation Plant forms the core of the system, with capacity to treat up to 900 million liters of wastewater daily – roughly equivalent to the water held by 350 Olympic swimming pools.Wastewater from sewers arrives at the plant through 48 kilometers of connected tunnels, where it is filtered and pumped to the surface. Bacteria, viruses and other impurities are then removed, first using a high-tech filtration system, then using ultraviolet rays to disinfect the water. The result is known as "NEWater", which is clean, safe and drinkable. Once treated, the water is used extensively by industries like the island's large microchip manufacturing sector, which is heavily water dependent. It's also put to work in the cooling systems that regulate temperatures in the numerous tall buildings that dominate the skyline – temperatures in Singapore are rising at twice the rate of the world average. And some treated water is used to top up reservoirs of drinking water, which can evaporate in the intense heat of the dry season.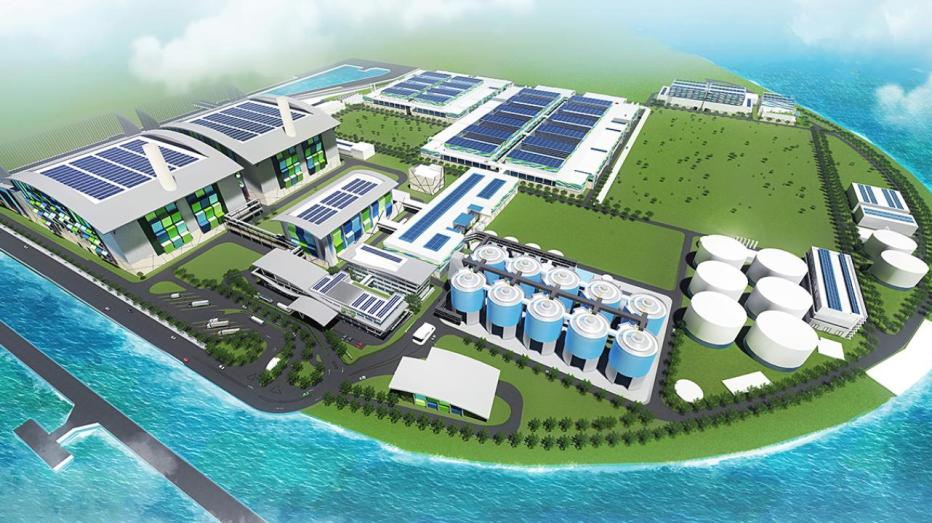 High-tech water treatment systems like the one in Singapore can help in some developed countries, but these methods may not be suitable or affordable for many developing nations. Wastewater reuse projects do come with particular challenges. For one thing, water is a local matter and no one project is like another. Water is also typically managed at a decentralized level, where local utilities may lack resources and capacity, while perceptions of high risk and cost of capital can also raise concerns.The World Bank says there is a need for smart investment in clean water and sanitation solutions to help plug the gaps in global access to these essential resources.
Latest posts by Elena Edo
(see all)